(Singapore) On November 29th, 2013 at the annual International Business meeting, Netmarks Vietnam was proud to receive the Achievement Award for Innovation in the year 2013 from Netmarks Group. This award is presented to the country who has "tried new solutions, collaboration scheme and relationship between Overseas and Japan".
Some pictures at the International meeting:


The medal of the Award.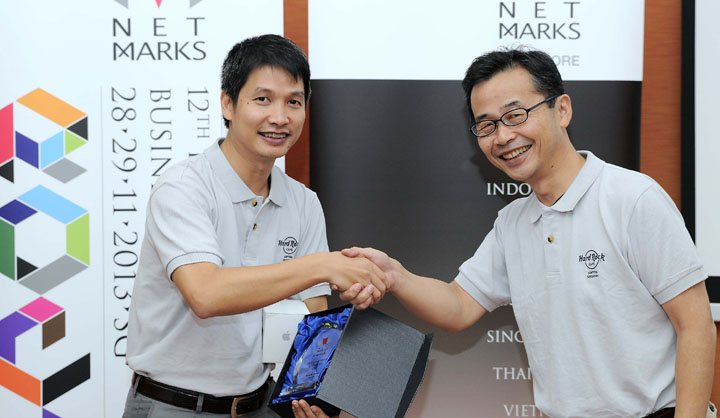 Mr. Arakawa from Netmarks group presents the award to Mr. Thanh - Netmarks Viet Nam

Leaders of Netmarks group.